Custom
WEB008 Military Custom 4 Way DC EMC/EMI Filter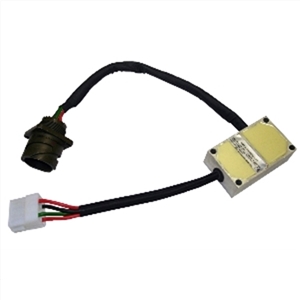 Manufacturer:
Total EMC Products Ltd
Application:
Military Vehicle, Air conditioning, DC power suppl
Product Size:
See Datasheet
Standard Data
Technical Data
Current Rating: 10A

Voltage: 63V DC
The 4 line filter has been designed to be chassis mounted and provide a feed through of up to 4 power or data lines. The filter is made of aluminium and the filter is encapsulated in polyurethane to ensure shock and vibration is contained. The input is via a mil std circular connector to provide a screened connection through the filter. The filtration performance of the filter has been tuned to provide the best for use with DC applications and air conditioning. The filter has 3 separate chambers to provide a high attenuation at high frequencies.