Military / Aerospace Filters
UPS - Military UPS EMC/EMI Filter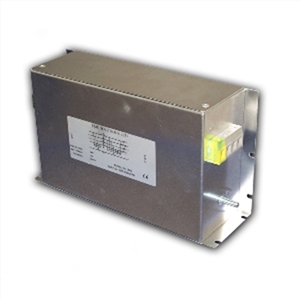 Manufacturer:
Total EMC Products Ltd
Application:
UPS units High current switch mode power supplies
Product Size:
see datasheet
Standard Data
High current capability - Micro size

High common & differential mode insertion loss

Improved low frequency performance

Insulated safety screw contacts

Side or base mounting

Optional input transient suppression to suit application
Technical Data
Current Rating 25A

Voltage: 230V AC
·

Frequency: 50 – 60Hz

Attenuation: High
The REL/025/M filter has been specifically designed to overcome EMC problems inherently caused by the
UPS System application, especially where size constraints are an issue.
This new range of micro size filters has high attenuation factors and high current capabilities without having a large profile. UPS Systems electronically switch high voltages and currents to improve efficiency and reduce losses in the system. This switching generates high levels of Radio Frequency interference (RFI) and high-energy surges, which can disturb or damage other electronics circuits.
The REL/025/M
series is a two-stage design in a 2 line format, with output line inductors to suppress dI/dT switching currents that are harmful to capacitors that are present on the supply.
The filter components are housed in compact chassis mounted, aluminum enclosures that allows side or base mounting, it is then encapsulated in a polyurethane potting compound to give excellent protection against shock and vibration.