Military / Aerospace Filters
Mil-AIRCON – Military blower air conditioning EMC/EMI Filters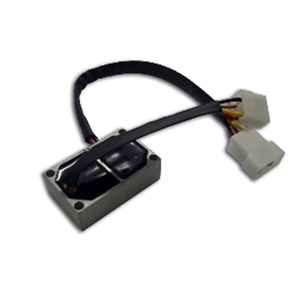 Manufacturer:
Total EMC Products Ltd
Application:
Airconditioning, blower Equipment
Product Size:
See Datasheet
Standard Data

High current capability - Micro size

High common & differential mode insertion loss

Improved low frequency performance

Insulated safety screw contacts

Side or base mounting

Optional input transient suppression to suit application
Technical Data
Current Rating: 1 - 50A

Voltage: 48 – 210V DC

Attenuation: High
This exciting new range of air conditioning fan filters has been developed to overcome the inherent RFI produced by fans and blowers. The filters make most types of fan or blower meet Military Standards, and its construction has been designed to meet the most rigorous conditions. With many variants obtainable, either twin or single outputs to correspond with single or twin fans, higher attenuation grades etc. Connectors can be specified to order.