Single Phase Filters
Laser range AC EMC/EMI Mains filter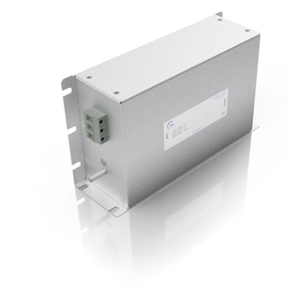 Manufacturer:
Total EMC Products Ltd
Application:
Laser power supplies, High current power supplies,
Product Size:
See Datasheet
Standard Data:

Compact Dimensions

High attenuation characteristics

Low earth leakage available
Damped high frequency

High saturation levels
Technical Data:
Current Rating: 8 – 80A

Voltage: 230V AC

Frequency: 50 – 60Hz

Attenuation: Medium


Laser range as its name implies has been specially designed to overcome the inherent conducted EMC signatures given by laser power supplies. Laser power supplies demand high current pulses, which tend to saturate standard filter units. This range has high attenuation factors at the lower frequency range where the power supplies require effective filtering. This is combined with a high saturation level so that this effective filtering is still given when the high current pulses occur. Medical versions are also available, offering similar performance with only 200mA Earth leakage.

This series have multiple stages housed in a compact chassis mounting enclosure with the internal components either encapsulated or mechanically fixed to give a shock and vibration proof unit.

D versions have extended performance for high frequency damping to ensure compliance when Earth loops and ringing is present.