Custom
DYT- Custom Tempest EMC/EMI Filter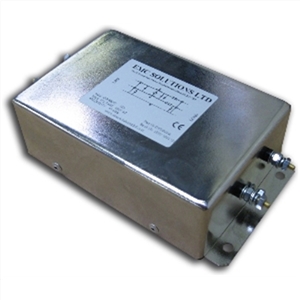 Manufacturer:
Total EMC Products Ltd
Application:
Tempest Environment IT equipment, Air Con, Laptop
Product Size:
See Datasheet
Standard Data
Technical Data
Current Rating: 1-10A

Voltage: 115 – 240V AC

Attenuation: High
The high performance filter has been specifically designed to customer requirements; to provide a custom filter within a small package yet having high attenuation levels with low leakage currents.
This range will provide all the above requirements with the attributes of being fully sealed and able to withstand the most stringent shock and vibrant tests.
This is a single phase, 2 stage device with feed through capacitor connections. The outer case is made of mild steel plated in bright tin. All components inside the filter are polyurethane encapsulated to prevent shock and vibration affecting any of the components inside.