Single Phase Filters
Budget - Bulk Head Mount IEC mains Filter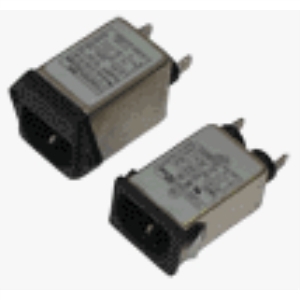 Manufacturer:
Total EMC Products Ltd
Application:
Gaming machines, Switch mode power supplies, IT eq
Product Size:
See datasheet
Standard Data
Micro size

International approvals
Technical Data
Current Rating: 1 – 10A

Voltage: 115 -230V AC

Frequency: 50 – 60Hz

Attenuation: Low
The Yunpen IEC range of chassis and PCB mounted filters, offers high levels of attenuation with low earth leakage, whilst remaining very competitively priced. In addition to the standard range options are available for medical use, earth line-choke or in-line fused thus allowing you to chose the best model suited to your application. The Yunpen IEC range of filters are single stage devices and can be fitted with 'Y' class capacitors for the commercial market place, or without for medical applications.
All units are housed in plated steal enclosures and encapsulated in polyurethane compound to provide excellent protection from shock and vibration.