3 Phase filters
MVSD Military Compliant Variable Speed Drive EMC /EMI Filter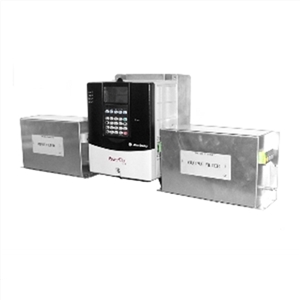 Manufacturer:
Total EMC Products Ltd
Application:
Variable speed drives, Vector Drives, Fire Pumps,
Product Size:
See Datasheet
Standard Data
Compact dimensions

High attenuation characteristics

Transient protection available

Low losses

Low earth leakage
Technical Data
Current Rating: 3– 400A

Voltage: 230 -480V AC

Frequency: 50 – 60Hz

Attenuation: Medium – Very High
This exciting new range recently designed to ensure variable speed drives meet Def Stan: 59/41 and 59/411 emission levels for below deck use. This innovative design structure has evolved with performance and power losses in mind.
Unlike conventional filter technology this range has the advantages of having low earth leakage, due to the optimum components used within filter units. The output filter has low power losses so that the filter can remain a discrete device yet provide a high level of performance that allows standard cable use for compliance.
Both input and output filters are paired to ensure correct matching of power ratings. These pairs are housed in an aluminum case and encapsulated to provide resistance to shock and vibration whilst have a low weight and volume.

Please refer to datasheet.